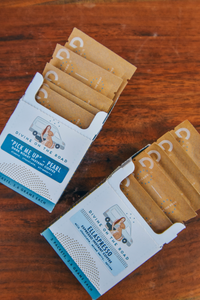 In this bundle, you'll receive 2 of each roast (4 total) boxes.
Perfect for backpacking, long drive days or even when you just want to avoid the gross airplane coffee... My new instant coffee will have you covered! After never being able to find a high-quality, delicious instant coffee, I decided to make my own!
Simply pour directly into hot water and enjoy an amazing cup of coffee!
Includes 5 packets each